Culturing Environmental Education: From First Nation to Frustration.
Abstract
Sitting on a beachfront at the Texas resort of South Padre Island, a space so consumed with consuming, is probably not the most likely starting point for an Editorial on 'Culturing Environmental Education' (CEE), but that is where, in late 2000, Bob Jickling and I met and became fully immersed in this exciting project. It is a privilege to be able to help shape Volume 7 of CJEE, but in so doing, I must put forward three caveats. ...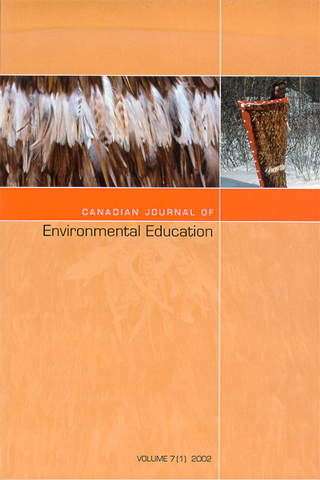 Downloads
License
The Canadian Journal of Environmental Education retains the copyright for published articles. Please contact the editors to request an alternate arrangement.